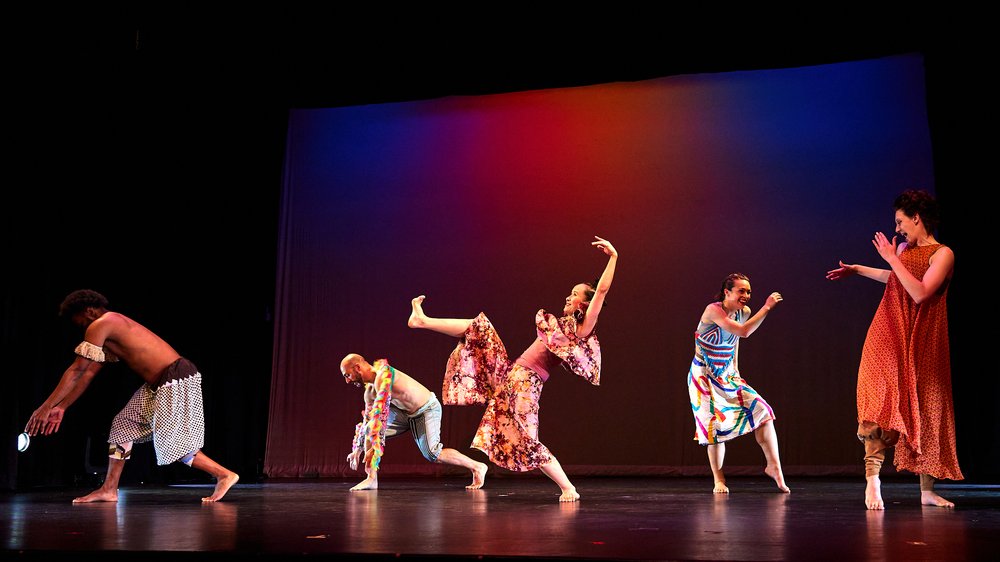 HOME is an international collaborative dance project with choreographers from six countries: Maria Naidu (Sweden), Ashley Lobo (India), Souleymane Badolo (Burkina Faso), Sandra Paola López Ramírez (Colombia), Bassam Abou Diab (Lebanon), and Dance Entropy's Artistic Director Valerie Green (US).
These esteemed choreographers were commissioned by Green to create a work for her company examining the meaning of home from their unique perspectives, drawing upon the significance of this concept in their home countries. The dynamic full-evening work weaves together the different dances, explores identity, culture, environment, ritual, history, and community.
Green invited each choreographer to work with Dance Entropy in two-week residencies in New York City. This ambitious project was initiated in 2019 and has been shown in various phases throughout its development.