A multifaceted, auto-fictional, one-woman show that questions cultural identity and ethnic belonging as well as some curiously held stereotypical notions concerning dance as a profession.
A vibrant and colourful one act solo with a touch of ironic humor.


Trailer – The Life & Times of Ms. Karen Henderson (click here for full performance video)
---
THE LIFE AND TIMES OF MS. KAREN HENDERSON is a vibrant fireworks packed with large doses of ironic humour, ambiguity and quite a bit of dance.
"I received word of a woman who's story so closely resembled of mine that I thought it was a joke.
I couldn't help becoming anything but curious…"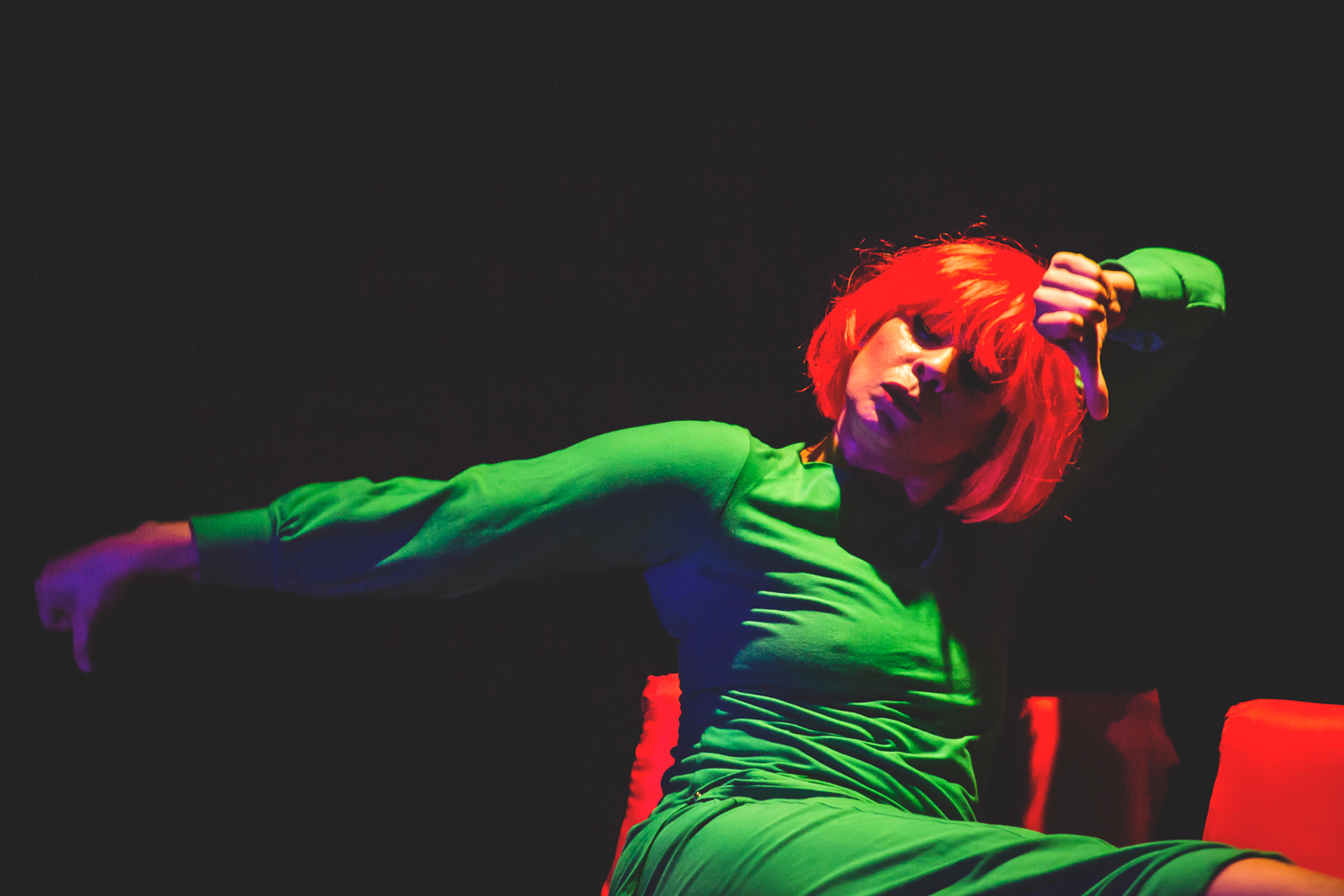 Karen Henderson is and isn't. She is here, there, everywhere, a little bit and all the time. She sometimes exists, but somehow not at all, yet still, she's among us.
The piece was developed in artistic residencies in Denmark, Sweden, England, India and the USA. Premiered on the 13th of November 2014 at Dansstationen in Malmö, Sweden.
Press Critics
" A show that's got that swing through and through"
– Ingela Brovik, Danstidningen (SE) >> link
"An associativ, comical, elegant and investigating show"
– Martin Lagerholm, Kvällsposten (SE) >> link
"The question of cultural heritage hangs like a dunce-cap in the air"
– Malena Forsare, Sydsvenska Dagbladet (SE) >> link
"The only thing one can know for sure is that nothing is what it seems"
– Kristina Nilsson, Skånska Dagbladet (SE) >> link
---
Technical requirements/info
50 mins solo, tours with two on the road. Age group 12y and upwards.
The minimum required stage area (play area) is 7 x 6 meters.
Electrical requirements are 3 x 16A.
Press photos can be downloaded in side menu and be used only when advertising or reporting about the performance and/or artist.
Should you have further questions, are a presenter or booking agent i need of video password or wish to receive more information please contact producent@marianaidu.com.
>> Download performance info pdf <<
Full performance video – The Life & Times of Ms. Karen Henderson
(password protected)